August, 2020
Are you looking to learn the micrometer basics, including capabilities, advantages, best practices and next-generation functions? Our free metrology resource site offers fundamental knowledge related to dimensional measurement instruments, environment requirements, selecting the right tool for the job, and various inspection processes.
Fundamentals
1 Overview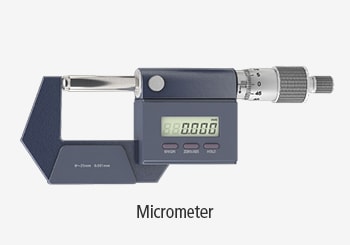 2 Capabilities and Advantages
Micrometers allow for two-dimensional inspection of parts. Measurements include lengths, widths, and diameters.
Micrometers have the advantage of being a easy-to-use and portable.
3 Core Technology
Learn about the core techology that drives these tools, and the next-generation micrometers using the principals of these tools in new ways to bring added-value to production and quality inspection.
Visit the site to learn more about the topics above and more!