Ultra-Compact Digital Barcode Reader
BL-1300 series
Ultra-Compact Digital Barcode Reader
BL-1300 series
The BL-1300 Series ultra-compact digital barcode reader is the first in its class to be designed with a digital processing engine in its small body. This laser barcode reader features high speed, high resolution, and high performance. The high-speed motor and processing engine achieve 1300 scans or decodes per second—the fastest speed in its class—thus making rapid scanning possible even on fast cycle lines. This series also supports reading a narrow bar width as small as 0.08 mm. Noise generated by dirt or blurred marking is corrected to ensure reading of even the faintest codes. Additionally, by adopting a new decode process, this series can use the edge detection function to reliably extract the bars and spaces of challenging codes. The digital correction feature ensures reliable and fast reading of barcodes in any state.
Features
Hi Scan Speed: 1300 scans/sec
High Resolution: 0.08mm (0.003")
Unmatched reading ability on poor quality codes
RECOMMENDED
Latest Technology
One reader for any code, anywhere, any speed.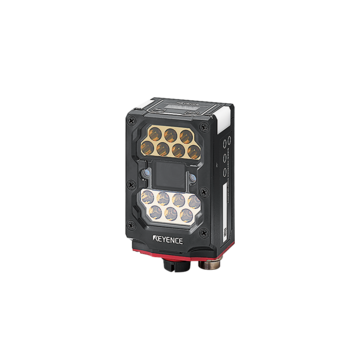 Ultra-Wide Field Of View
Greater depth of field at longer ranges
Read objects on the move
View Catalog