Intuitive, icon-driven vision system allows anyone to setup reliable product inspections.
The CV-X Series makes product inspections available to everyone with just a few clicks through Intuitive, interactive menus.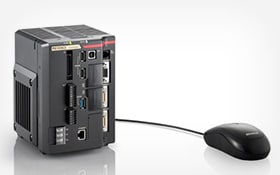 A full lineup of the industry's fastest cameras providing solutions to the most challenging inspections in manufacturing.
LumiTrax™ cameras and profile lasers for 3D inspection, and area cameras up to 21 megapixel for the highest resolution requirements can be connected to the industry's most powerful 14 core processors.

Vision System Lighting and Programming Made Easy.
With NEW LumiTrax™ Tuning, anyone can create 3D inspections by simply selecting the best image of your part from a displayed list of choices.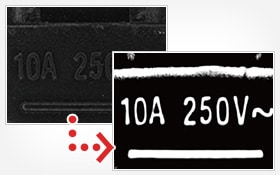 Download Catalog

SEE IT IN ACTION!
Your KEYENCE direct sales engineer can bring the product to your facility for a live demonstration. KEYENCE's sales engineers are highly trained and have extensive industry experience to help you find the solution you need.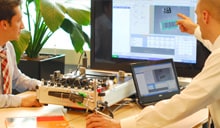 APPLICATION ASSISTANCE / SUPPORT / MORE
Need more information about one of our solutions? Want a price quote? Have a support question? Contact us with your inquiry and your local product expert will reach out to you with the best answer.
Have a quick question or prefer to reach out by phone?
1-888-KEYENCE (1-888-539-3623)
*Callers will be directed to the nearest sales office.
Download Catalog