General Purpose Digital Contact Sensor
GT series
General Purpose Digital Contact Sensor
GT series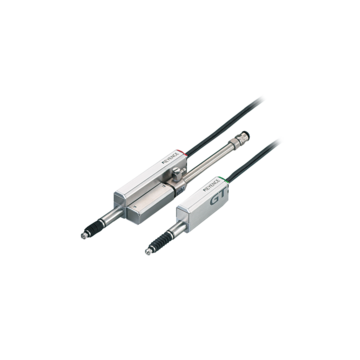 The General Purpose Digital Contact Sensor GT Series is a contact type sensor designed for ease of use and reliability. It can be installed easily in existing facilities, allowing for quick startup of the production line after installation. It also has an easy-to-see display and a self-diagnostic function for checking for conditions such as a trapped spindle or cable disconnection. There are two types of mounting for the amplifier: DIN type for rail mounting and panel type for panel mounting. Selecting the correct type for the installation environment is effective for simplified wiring. Various functions are included to complete the setting with minimum steps. The sensor can be used immediately after installation. The easy-to-see indicators clearly show judgment results and errors during measurement.
Features
Tough, Rugged: IP-67 Enclosure Rating
Error-free Design W/ Co-transformer Method
Total Cost Reduction W/ Simplified Set-up
Easy and simple set-up
One-push zero point adjustment
Data communication with 10 amplifiers
RECOMMENDED
Latest Technology
Connect to Anything, Anywhere.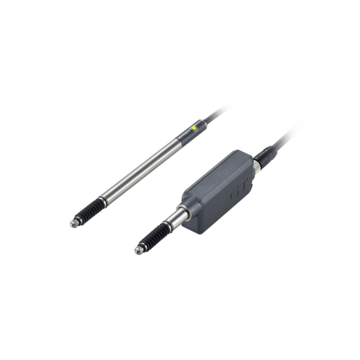 IP67G oil-resistant design for measurement in machine processing and other oily environments
Choose from 29 different head variations
Select from a variety of communication methods for easy integration
View Catalog