Safety Light Curtain
GL-S series
Safety Light Curtain
GL-S series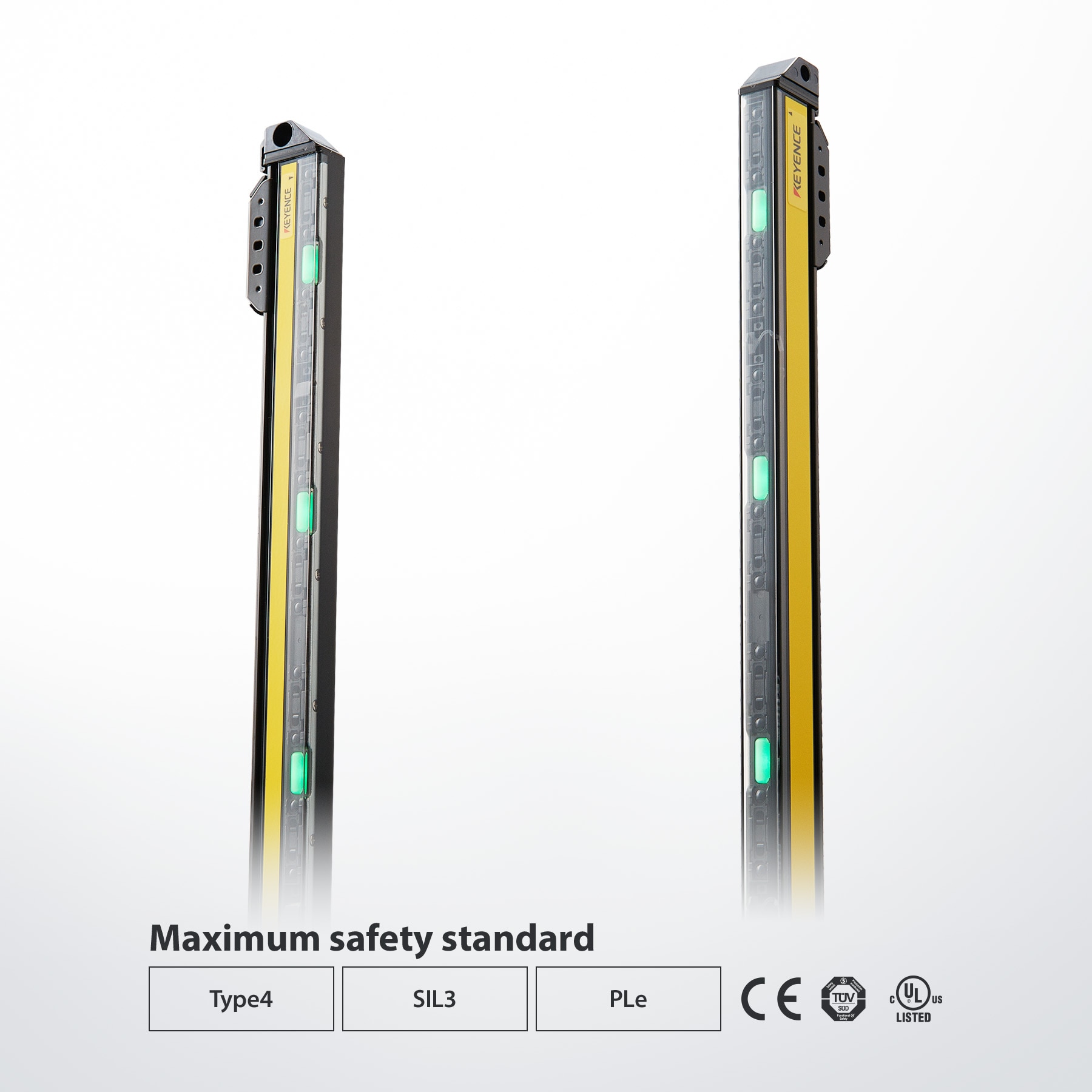 Compact Protection!
Safety Light Curtain
Two types to select from
Slim type GL-SS
Flat type GL-SF
This series has an ultra-thin housing with multiple wiring options and highly visible indicators. Ideal for tight spaces and easy to integrate.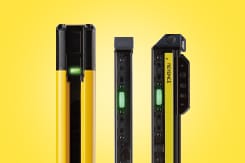 Safety Light Curtain Selection Site
In situations such as these…
Replacement of existing light curtains
Unsure of what safety light curtain is needed
Planning for an upcoming project
Features
Seamless Integration Into Equipment
The GL-S Series offers a slim or flat body style to make integration into equipment seamless. Additionally, these light curtains are half the size of conventional curtains.
Quick and Easy Installation
Built-in mounting brackets and simplified wiring make installation quick and easy.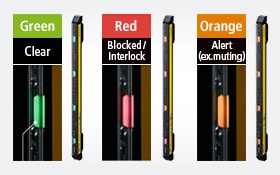 Easily Identify Operation Status
The status indicators can be illuminated in three different colors by activating an external input. This allows them to be used as work instruction lights.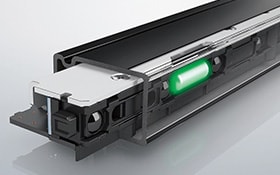 Built-in Durability and Functionality
The GL-S Series is environmentally resistant and features built-in series connection ability and interference prevention.