Safety Light Curtain
GL-R series
Safety Light Curtain
GL-R series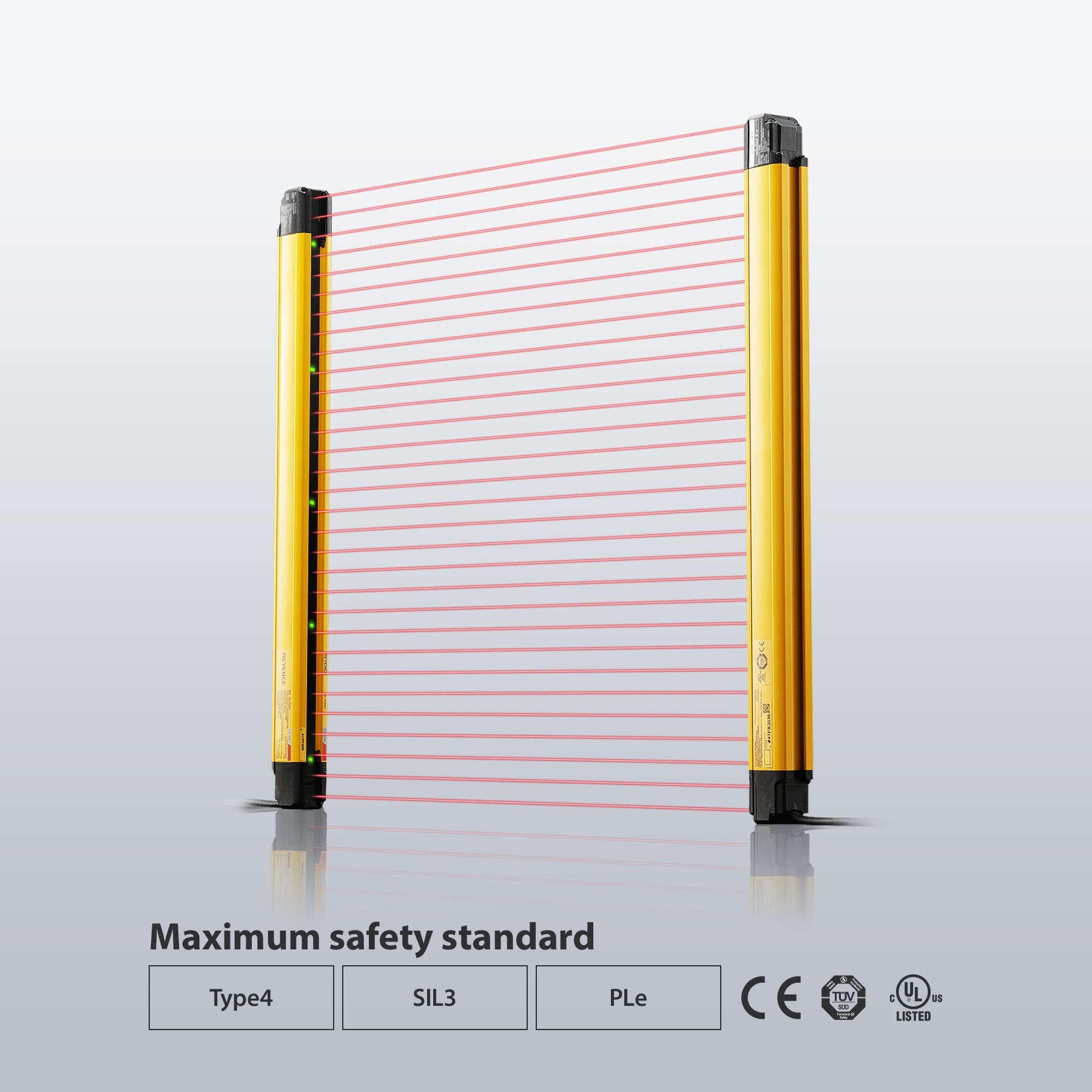 Strong. Smart. Simple.
Maximum Protection with Minimal Effort
Robust, strong, & high quality in a slim footprint. High power optical beams along with enhanced oil and water resistance dramatically increase product life and survivability in tough environments. Great for all types of equipment and processes.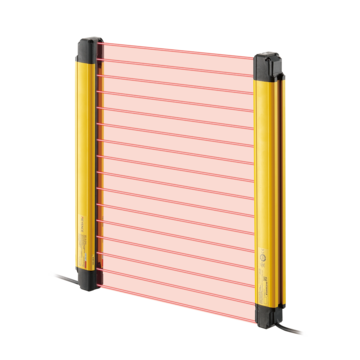 This series is durable and simple. High power, recessed lens, and an extruded aluminum frame eliminate nuisance trips and offer sustained protection. Easy integration with full length indicators, built-in alignment, and multiple wiring options.
Features
STRONG - Rugged Exterior Increases Life & Decreases Downtime
The rugged metal housing and recessed lens make the GL-R resistant to twisting, vibration, and even direct impact. Additionally, its high power (15 m 49'+ of range) and increased enclosure ratings (IP65/IP67) allow the GL-R to withstand the most demanding environments.
SMART - Intelligence You Can See
The GL-R offers edge-to-edge protection, eliminating dead zones and the need for additional machine guarding or outside mounting. Full length status indicators, integrated functionality and built-in series connection are a few of the attributes that make the GL-R Series the intelligent choice.
Conventional Light Curtain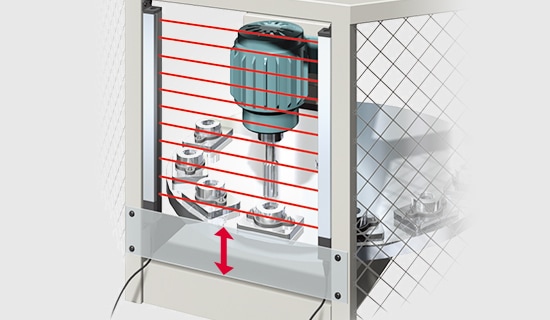 Additional guarding is required to protect dead zones.
Protection is provided over the full length of the light curtain, which allows for flush mounting inside an opening.
SIMPLE - Less Wiring, Less Hardware, Less Work
A built-in controller, unique wiring options, and optional safety relay with quick connect cables greatly contribute to the simplicity of the GL-R Series. Setup is further simplified with quick fit brackets and tools that ensure alignment.
Dedicated relay for the GL-R Series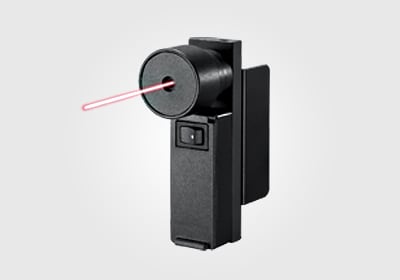 Laser alignment tool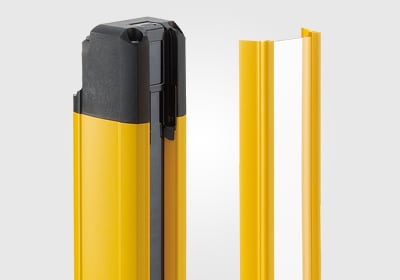 Front protection cover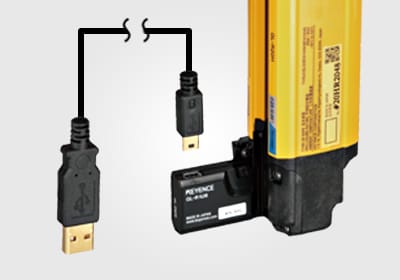 Interface unit