High-Speed, High-Precision, Wide-Area Static Elimination Blower
SJ-F2000/5000 series
High-Speed, High-Precision, Wide-Area Static Elimination Blower
SJ-F2000/5000 series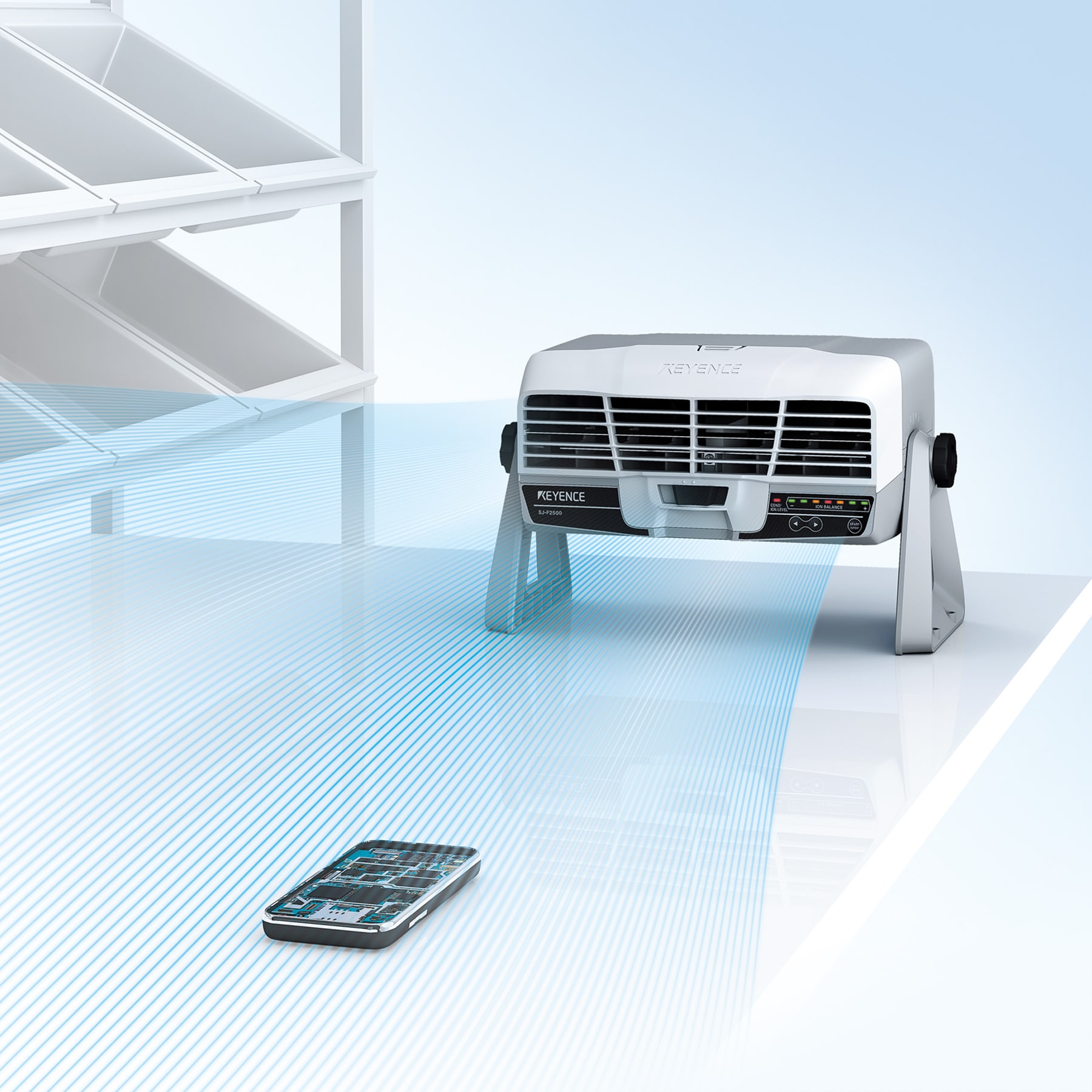 High-Speed and High-Precision Static Electricity Elimination in a Wide Area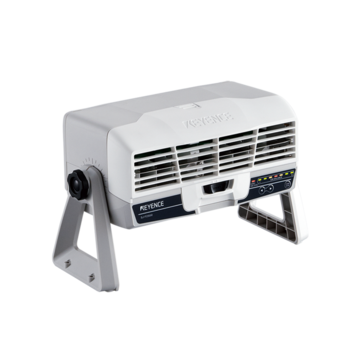 SJ-F2000/5000 high-speed, high-accuracy wide static elimination blowers are wide sensing ionizers that neutralize static-induced problems by removing static from the environment, including products, human bodies, and peripheral parts. The fastest-in-class static elimination performance and high-precision ion balance, together with the wide-range airflow adjustment function, support various settings for a static-free environment. Because ions are supplied at the optimal balance that matches the electrostatic charge, no cumbersome initial settings are required during implementation or maintenance, delivering even more effective static electricity elimination. SJ-F2000/5000 Series static elimination blowers offer high performance and excellent usability at a higher level. With functions that suppress wear and dirt build-up in the elimination probe, the static control system employs a structure that allows easy maintenance, and a compact body that takes little space for installation.
Applications
Static elimination in an LCD module manufacturing process

Static elimination of chips on trays

Static elimination in a cellular manufacturing process

Static elimination of resin molded products
Features
Highest Static Elimination Speed in Its Class
Through the combination of the well-proven pulse AC method and I.C.C., the SJ-F2000/F5000 Series has achieved the best ion generation per electrode in its class.
A high-power fan and a louver structure have been incorporated to provide a wide static elimination area with the fastest speed in its class.
Low Maintenance
KEYENCE's original I.C.C. has been incorporated to reduce the degradation of static elimination speed resulting from worn or dirty probes and to achieve three times longer operation with low maintenance compared to conventional models.