Evaluating Structure of Composite Materials
Built-in darkroom, compact design
Composite materials such as carbon fibers and cellulose are attracting attention under increasing needs for weight reduction.
At a glance, these materials are solid black and how they are mixed cannot be evaluated.
Even with microscopy, fibers and other materials cannot be distinguished in brightfields.
But, there is a way to check how such composite materials are mixed.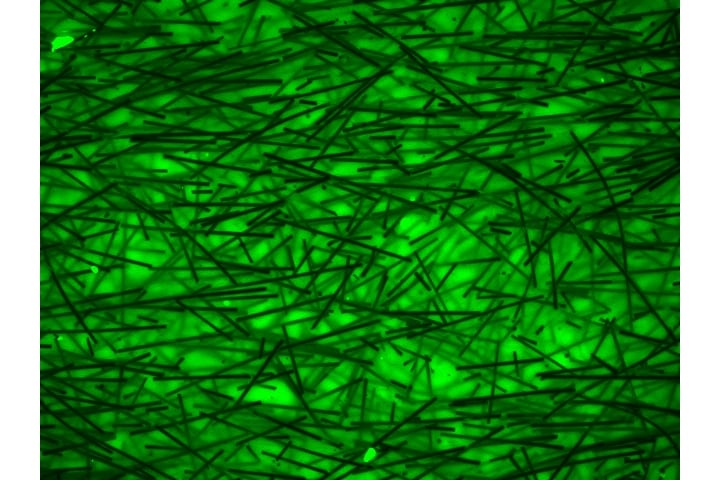 Using the All-in-One Fluorescence Microscope BZ-X800
By using fluorescence, it is possible to distinguish between carbon fibers and other components according to whether they shine.
Fluorescence observation can be performed easily because no darkroom is necessary.
We can offer unprecedented analytic techniques, including analysis of the length, directionality, and mixing condition of carbon fibers as well as evaluations of product status after use.
Furthermore, the cell count function enables, for example, area measurement of carbon fibers.
Here are some examples of using the All-in-One Fluorescence Microscope BZ-X800 in front-line research.