iPS Cell Colony Counting Using Well Plates
Well plate observation using a large stage
The term "iPS cell" is an acronym of Induced Pluripotent Stem cell. These cells are created by introducing a variety of genes into somatic cells. After a few weeks of cultivation, these cells change to pluripotent stem cells that have the capability to be differentiated into the cells for various tissues and internal organs and the capability to multiply nearly limitlessly.
A variety of sample holders are used during cultivation, but with the BZ-X800 it is possible to place a well plate on the stage in order to perform observation.
Quantity

251

Average area

8,315 µm2

Standard area deviation

12,652 µm2

Total area

2,086,967 µm2
Objective lens: CFI60 CFI Plan Apo λ 10x
Image stitching: 7 images × 9 images
Batch measurement under the same conditions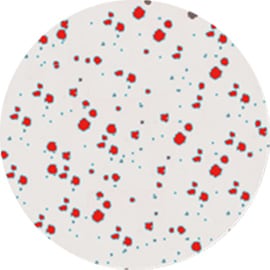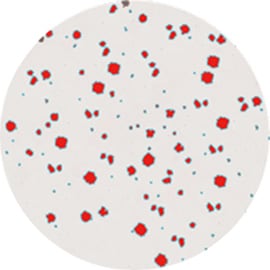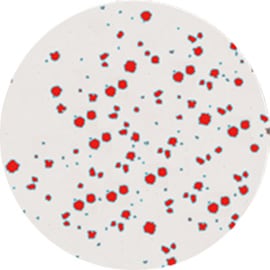 Using the All-in-One Fluorescence Microscope BZ-X800
The large motorized stage can be used to observe an entire well plate.
For well plates that cannot be fully displayed in the field of view, by capturing images while moving the stage and stitching together the captured images, it is possible to acquire a single image with high resolution.
Hybrid Cell Count can be used to extract only the colony areas from each of the wells and automatically count these parts.
On the basis of the conditions extracted with Hybrid Cell Count, the Macro Cell Count can be used to process a batch of multiple images.
Here are some examples of using the All-in-One Fluorescence Microscope BZ-X800 in front-line research.