Microbial Live/Dead Assay
Quantification
The basic approach to microbial assessment was differential interference contrast observation or phase difference observation due to the subject's colorless, translucent nature. Visualization by Gram staining is another common method used for assessing count and shape.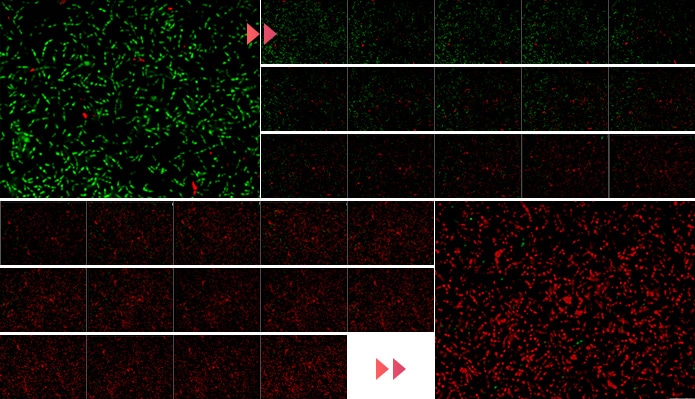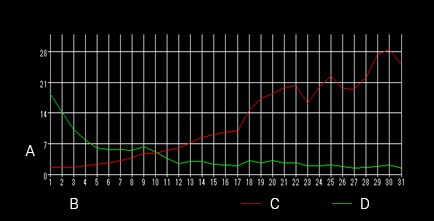 Conventional problems
It takes a lot of time to evaluate the status of microbes that exist in large numbers on the screen or to check the shapes of these microbes.
Moreover, with just these processes, it is difficult to determine how long the microbes can live and the temporal transition of the ratio of live microbes to dead microbes.
Using the All-in-One Fluorescence Microscope BZ-X800

With the BZ-X800, you can observe and quantify both unstained, and Gram-stained bacteria. Using the BZ-X800 also leads to significant reductions in the time needed for counting and other such assessments that can be done simultaneously over multiple images.
Dead or alive assessments are also effective for evaluating surfactants and preservatives in cosmetic products, as well as for counting lactic acid bacteria. As an example, you can shine light on cell membranes to check for live microbes and stain dead microbes red. This process enables real-time assessment, and videos can also be used as a promotional tool.
Here are some examples of using the All-in-One Fluorescence Microscope BZ-X800 in front-line research.