Counting Chromosomes in a Nucleus
Capturing clear images without fluorescence blurring
FISH (Fluorescence In Situ Hybridization) is a method of detecting the distribution or amount of specific nucleic acids (DNA or RNA) using fluorochromes. It is mainly used for detecting chromosomal abnormalities.
Normal observation
Sectioning + Z-stack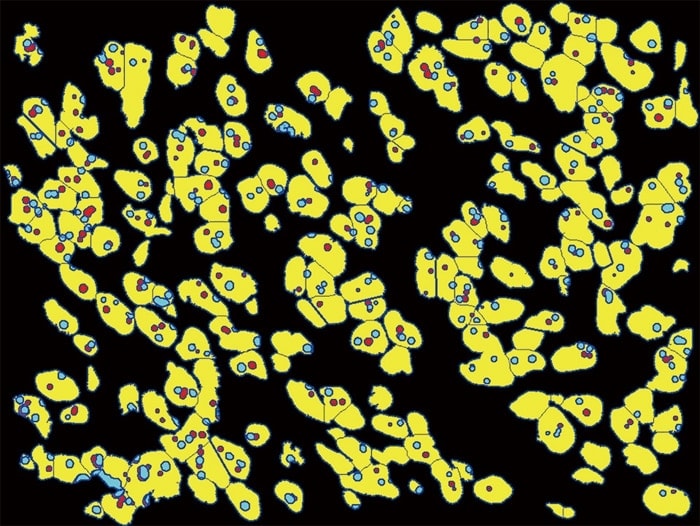 Hybrid Cell Count
Objective lens: CFI Plan Apo λ 100xH
Sectioning + Z-stack
Using the All-in-One Fluorescence Microscope BZ-X800
The Sectioning function makes it possible to eliminate fluorescence blurring optically and capture clear images.
A built-in Z-stack function captures multiple images at different focal positions and is able to create a fully focused image by combining only the areas that are at their sharpest focus.
Hybrid Cell Count can be used to specify nuclei as mask areas to extract and count chromosomes contained in each nucleus.
No. of nuclei containing respective signals
View Catalog