Clamp-on Micro Flow Sensor
FD-X series
Clamp-on Micro Flow Sensor
FD-X series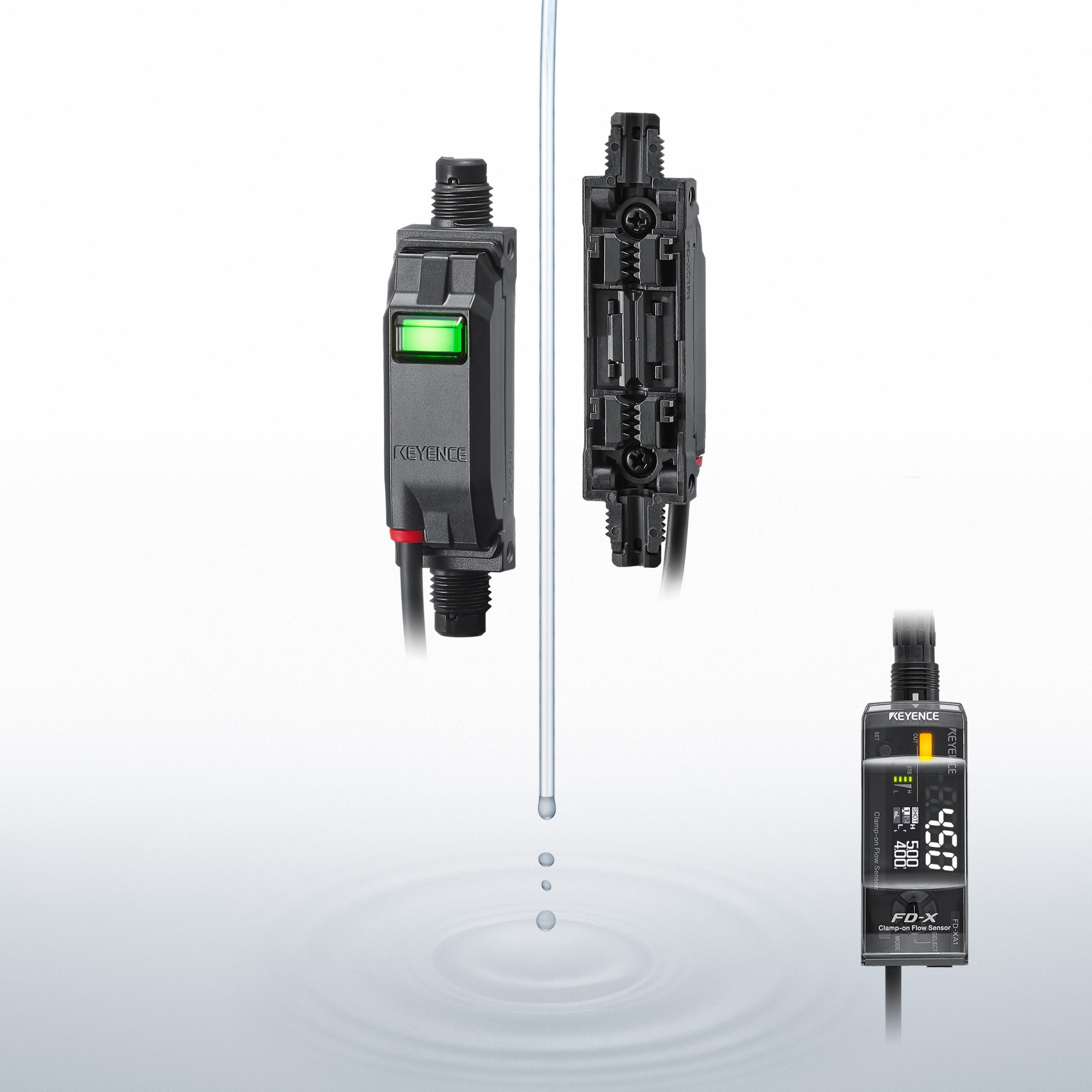 Low Flow Monitoring from Outside the Pipe
The FD-X Series Clamp-on Micro Flow Sensor has a flow rate resolution of 0.1 mL/min (and a shot amount resolution of 0.001 mL). The device does not come into contact with the liquid, preventing problems such as pressure loss and clogging. The non-contact design also means the device is not affected by the properties of the liquid (ex. viscosity). Even coating/filling applications of grease, adhesives, flux, sealants, chemicals, and other liquids are possible with the FD-X series. The design also prevents pressure drops, enabling flow rate measurement with no adverse effects on equipment conditions, such as jetting and spraying functions. Also, this clamp-on technology means there is no pipe cutting or modification required.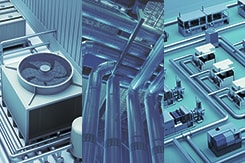 Liquid Flow Meter Selection Site
Interactive Liquid Flow Meter Selection Website. Looking for a liquid flow meter? Enter your information and a product expert will send you a recommended parts list.
Applications
Spraying / Coating

Dispensing

Filling / Dosing / Injecting

Cooling / Lubricating
Features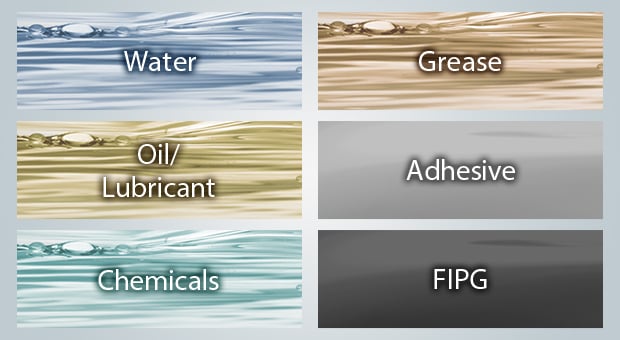 Detect flow rates as low as 0.1 mL/min or shot amounts as low as 0.001mL
Any liquid flow rate can be monitored including:
Viscous greases, chemicals, and sanitary liquids
Compatible with metal pipes and resin tubes from

0.12" - 0.5"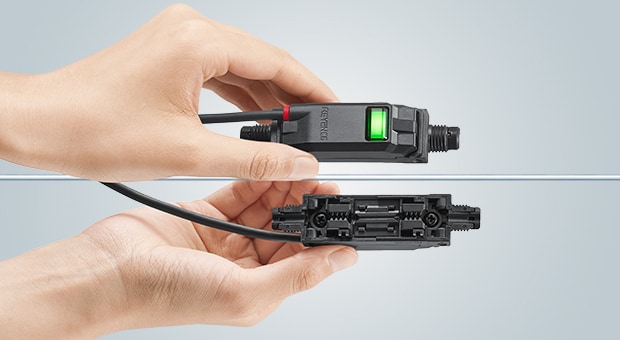 Simply clamp the flow sensor to any pipe or tube
Completely non-invasive
No machine downtime or risk of clogging, pressure loss, or contamination
Export liquid usage data to PC via USB connection
Communicate with the FD-X over various platforms such as Ethernet/IP®, CC-Link, DeviceNet®, etc.
IO-Link compatible