Quantifying Hyphal Concentration Using an Image Cytometer (ICM)
Automatic batch measurement
A flow cytometer is commonly used in the quantification of cells. This instrument is used at many laboratories due to its ability to quickly count a large number of cells.Meanwhile, the researchers who use flow cytometers often mention that due to the inability to visually confirm the process, they are uncertain whether measurements have been completed correctly. Another oft-heard problem is the need to remove cells from their natural state as part of the analysis process.
In the light of such issues, image cytometers have recently been garnering attention owing to their ability to quantify cells while the user is actually looking at the image of the cells.
An image cytometer can image cellular events and quantify and analyze cells. There is no need to remove the cells—they can stay in the culture environment during analysis.
Conventional cytometry could not produce accurate quantification, was prone to operator-induced variations, or could not capture the entire image. However, the BZ-X800 is equipped with the latest image cytometer, and this enables the BZ-X800 to perform high-precision quantification.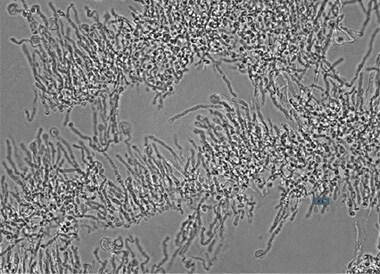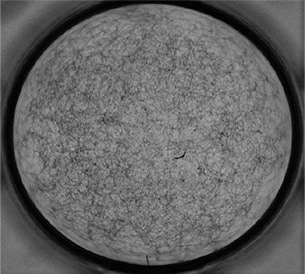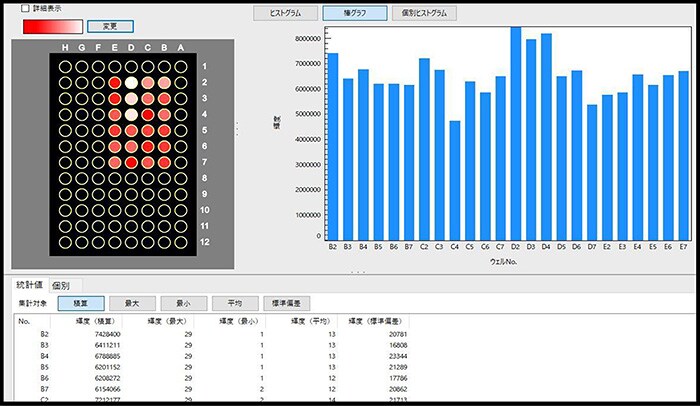 Using the All-in-One Fluorescence Microscope BZ-X800

The BZ-X800 enables accurate quantification as well as analysis of hyphal growth and concentration.
The entire well can be captured at high magnification, enabling the user to observe the whole image at a glance.
The fully motorized control without a darkroom enables anyone to easily operate the instrument, realizing sophisticated analysis with no operator-dependent differences.
Here are some examples of using the All-in-One Fluorescence Microscope BZ-X800 in front-line research.