Laser Marking Systems / Laser Markers
Laser Marking in the Automotive Industry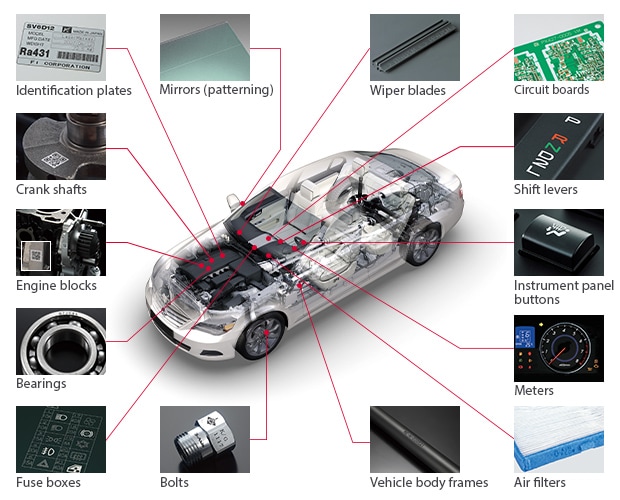 Direct Part Marking in the Automotive Industry
Laser marking automotive parts is a versatile and permanent process that helps identify and track components during and even after the manufacturing process. It's used to mark text, logos, or other images with a high degree of accuracy and detail. Laser marking automotive parts is also more durable than other methods, such as labels or ink, and can withstand the high temperatures and harsh environments often found in the industry. In addition, laser markings can be applied quickly and easily, making them a cost-effective solution for mass production.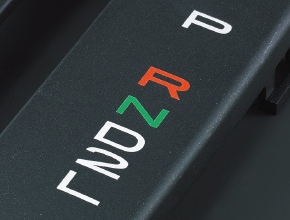 Shift lever
Seat rail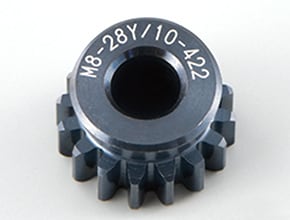 Gear
Bearing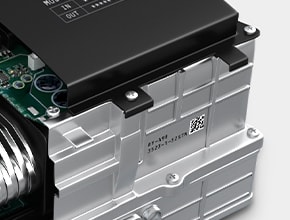 Inverter case
Motor housing
Transmission case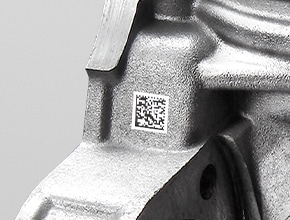 Engine block
This process is essential to identify the make and model of the vehicle, as well as the country of origin. Laser marking is also used to put serial numbers on car parts so that they can be tracked if lost or stolen.

Some of the automotive industry's greatest challenges are safety, part alignment and product changeover. Additionally, it can be difficult to achieve a consistent and even laser mark on curved or three-dimensional surfaces. Automotive manufacturers must carefully consider these challenges before deciding whether laser marking is the best solution for their needs.

With years of experience working with automotive industry clients, we have developed innovative and reliable products to safely meet these challenges and help you improve and automate your processes.

Learn how KEYENCE laser markers overcome common limitations to make automotive marking quick and easy.
Automotive Parts: Reliability in the Industry
Safety is the #1 concern for manufacturers in the automotive industry. As such, high levels of history management and process control are necessary to ensure proper part traceability. Many automotive manufacturers and part suppliers have found that 2D code marking is a great way to establish this traceability. Part marking was once only required for major components, but it is now steadily spreading to include individual parts used in the construction of automobiles (typically over 20,000!). Considering the rapid increase in part marking, laser markers have become a go-to for manufacturers thanks to their tamper-proof marking and low running costs.
2D Code Quality Control
The largest obstacle to managing and tracing parts with 2D codes is ensuring that the codes are readable. KEYENCE laser markers allow operators to perform a two-way quality check for every mark. A built-in thermopile power monitor allows users to measure (with actual values) the power output of the laser while marking is performed. A built-in 2D code reader makes it possible to visualize the ability/inability of reading and overall reading reliability. These two check mechanisms make it possible to ensure high-quality 2D codes.
Stable marking quality
Improved yield
Preventative maintenance
Stable equipment operation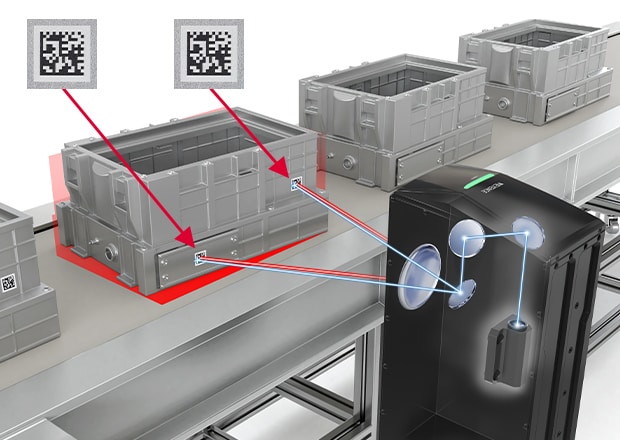 Auto-focus Feature
Large parts (like engine blocks) are difficult to align with the focal distance of a laser marker while being transported. This often results in focal misalignment, which in turn causes improper marking. 3-Axis laser markers allow you to perform auto-focused marking that can automatically adjust for changes in the focal distance. This eliminates the need for complicated transportation mechanisms and achieves high-quality marking that's always in focus. This feature is most effective in cases where stable quality is demanded, such as 2D code marking.
Stable marking quality
Simplifies equipment
Increased processing speed
Energy-efficient operation
Simplified Product Change-Over
There are an increasing number of cases in which multiple product types are manufactured with a single die-cast machine. In the past, these machines have had to be retooled to accommodate laser markers (due to their fixed focal distances). With a 3-Axis control laser marker, it is possible to design a flexible setup that supports multiple product types with a single box. Registering the size of the target and area that will be marked makes it possible to switch between product types by just changing the setting number.
Reduced man-hours for operation
Simplifies equipment
Increased processing speed
Stable marking quality
As you see, laser marking in the automotive industry has become an essential tool for automakers, and it shows no signs of slowing down. With more parts on both traditional and electric vehicles requiring marking, having reliable systems and procedures will allow for safe, timely, and efficient operations.

In addition to laser marking automotive parts, we offer a myriad of solutions for industry challenges. We have helped provide:
Coolant flow control for metalworking machines
Stamping-based product difference checking
Crankshaft difference inspection
Motor core lamination thickness measurement
Scratch inspections of gears, bushing, and similar objects
Post-encapsulation inspection for welding bead defects
Body sealer dispense inspection
Robot picking of metal parts and batteries
Connecting rod measurement
Battery lamination layer alignment
Appearance inspection of battery housing
U-pin dimension inspection
Character recognition for inscriptions on casted parts
Retaining ring detection
ECU PCB solder inspection
Connector terminal bend inspection
Lithium-ion battery sealing plate top surface welding inspection
Measurement of large castings and additionally processed components