CO2 Laser Marking
Learn how CO2 laser markers work, when you should use one, and some surprising differences between CO2 laser models.
Applications
CO2 laser markers have 10x the wavelength of standard wavelength systems. They're great at marking paper, resins, wood, rubber and transparent materials (like glass and PET). However, it's nearly impossible to mark metal with a CO2 laser marker because the laser light is not absorbed.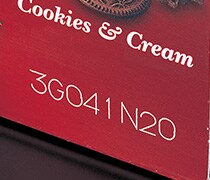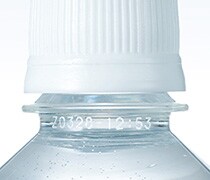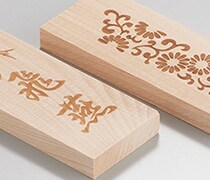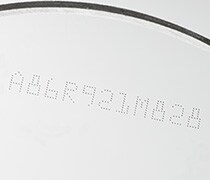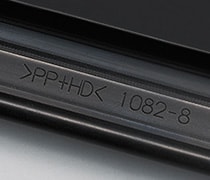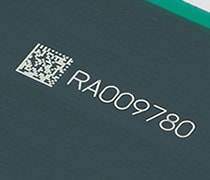 Mechanism and Characteristics of CO2 Lasers
CO2 lasers use CO2 gas as their medium. CO2 gas is enclosed in a tube with the electrodes used for electrical discharge. An electrical discharge generates plasma within the gas, and the generated light is amplified as it travels back and forth between the total reflective mirror and the output coupler. This light is eventually output as the laser.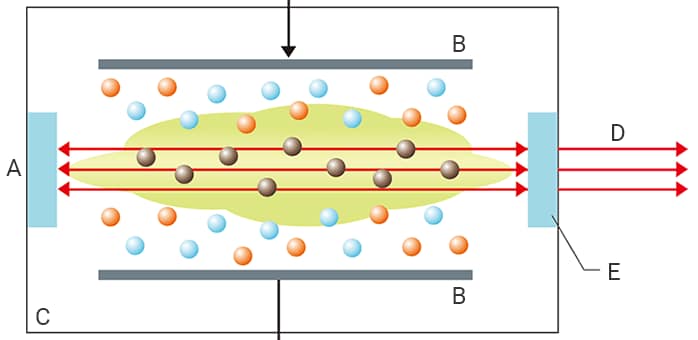 Feature: CO2 lasers can also be used for cutting applications
CO2 laser markers rely on heat to mark parts, making them perfect for cutting applications. In fact, CO2 lasers are commonly used for cutting holds, gate cutting and sticker half-cutting applications.
Compared to mechanical cutting tools, CO2 laser markers don't require replacement parts and are maintenance-free.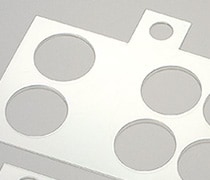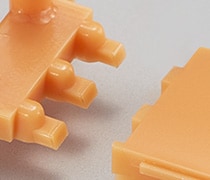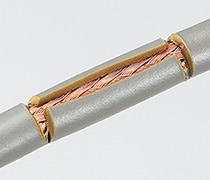 Product Introduction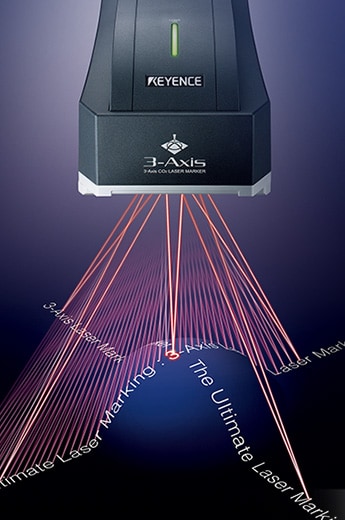 World's first 3-axis control
3-Axis CO2 Laser Marker
ML-Z Series
3-axis control

Allows the focal distance to be adjusted over a 42 mm (1.65") range. This enables precise marking on 3D part shapes and reduces tooling costs.

30 W high power

Reduces marking and processing time. Enables clear and stable marking even when products are moving at a high speed.

300 mm (11.81") wide area

The wide-area models in the ML-Z Series have a marking area of 300 x 300 mm (11.81" × 11.81"), which greatly simplifies installation costs and reduces processing time.