Automotive
Some of the automotive industry's greatest challenges are safety, part alignment and product changeover. Learn how KEYENCE laser markers overcome common limitations to make automotive marking quick and easy.
Automotive Parts: Direct Part Marking
Safety is the #1 concern for manufacturers in the automotive industry. As such, high levels of history management and process control are necessary to ensure proper part traceability. Many automotive manufacturers and part suppliers have found that 2D code marking is a great way to establish this traceability.
Part marking was once only required for major components, but it is now steadily spreading to include individual parts used in the construction of automobiles (typically over 20,000!).
Considering the rapid increase in part marking, laser markers have become a go-to for manufacturers thanks to their tamper-proof marking and low running costs.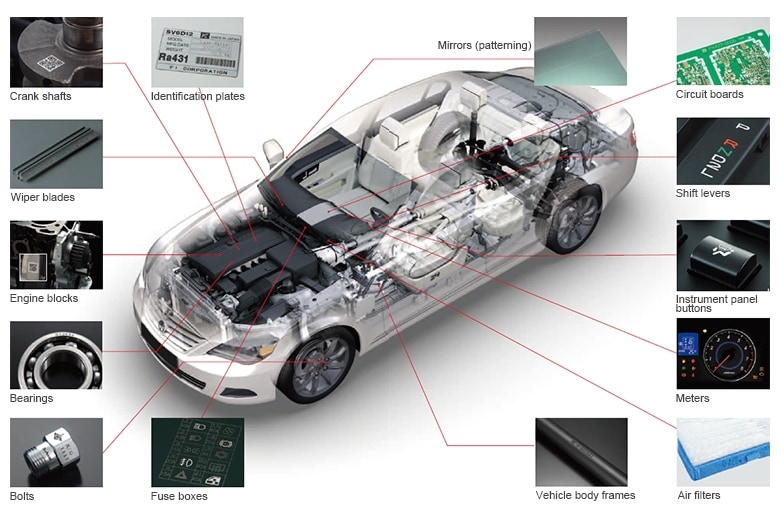 Case1.2D Code Quality Control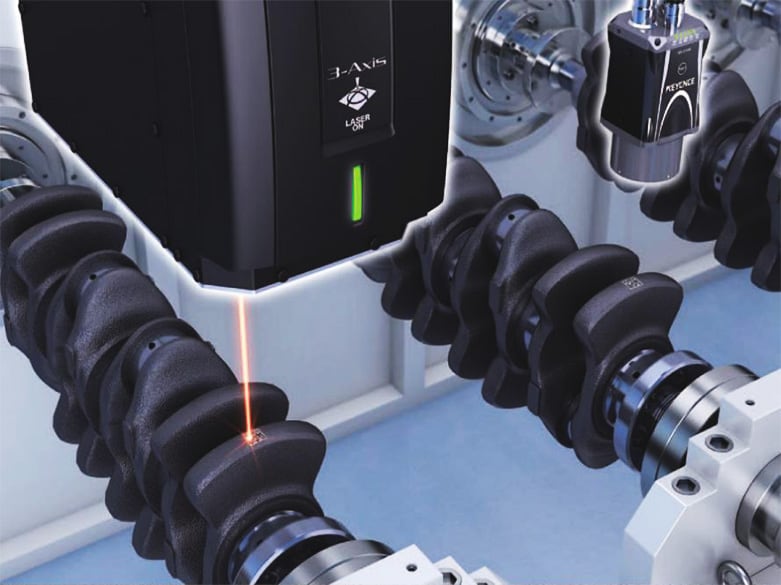 The largest obstacle to managing and tracing parts with 2D codes is ensuring that the codes themselves are readable. KEYENCE laser markers allow operators to perform a two-way quality check for every mark. A built-in thermopile power monitor allows users to measure (with actual values) the power output of the laser while marking is performed. A built-in 2D code reader makes it possible to visualize the ability/inability of reading and overall reading reliability.
These two check mechanisms make it possible to ensure high quality 2D codes.

Case2.Auto-focus Feature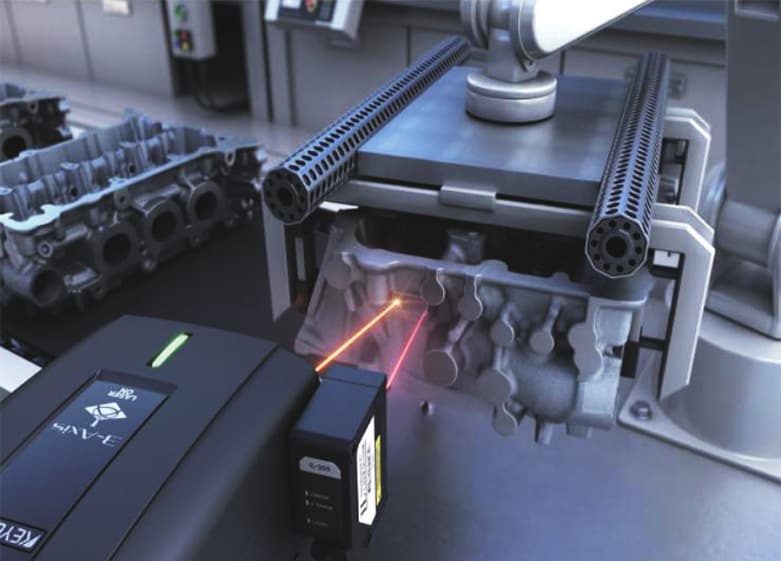 Large parts (like engine blocks) are difficult to align with the focal distance of a laser marker while being transported. This often results in focal misalignment, which in turn causes improper marking.
3-Axis laser markers allow you to perform auto-focused marking that can automatically adjust for changes in the focal distance. This eliminates the need for complicated transportation mechanisms and achieves high-quality marking that's always in-focus.
This feature is most effective in cases where stable quality is demanded, such as 2D code marking.

Case3.Simplified Product Change-Over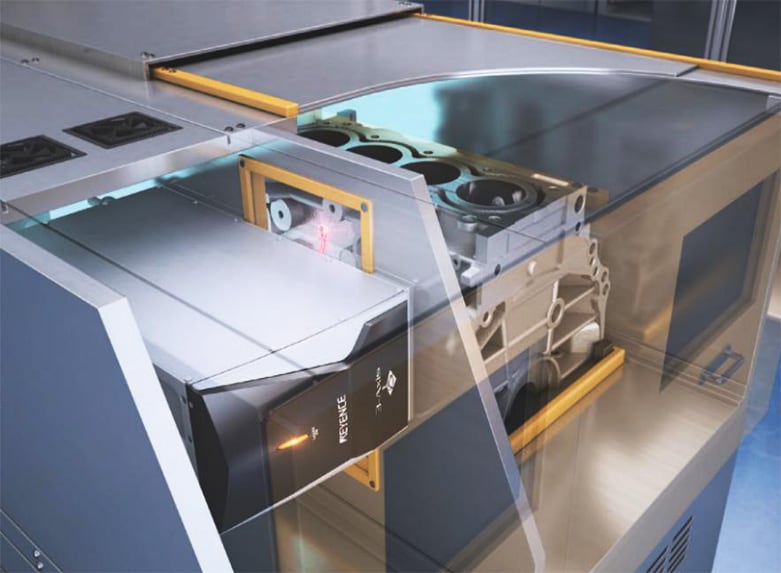 There are an increasing number of cases in which multiple product types are manufactured with a single die-cast machine.
In the past these machines have had to be retooled to accommodate laser markers (due to their fixed focal distances).
With a 3-Axis control laser marker, it is possible to design a flexible setup that supports multiple product types with a single box. Registering the size of the target and area that will be marked makes it possible to switch between product types by just changing the setting number.