Laser Drilling
Learn how lasers can be used to drill holes by irradiating the laser light on a single point.
Basic principles of drilling using laser markers
Laser drilling uses laser light to melt/evaporate a single point on a target. It's vital to choose the right laser wavelength and output power best suited for the target material in order to achieve high-accuracy processing.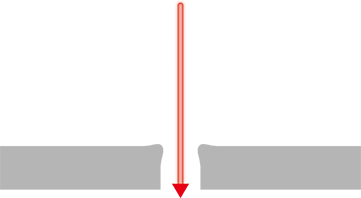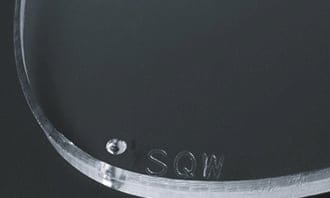 Scanning the laser light in a circle results in a hole being cut into the target.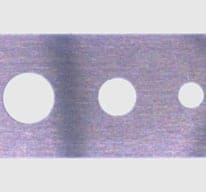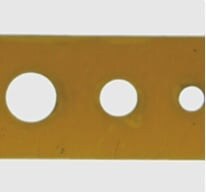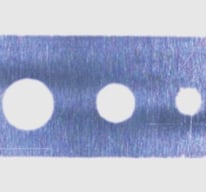 Hole drilling example — Drilling holes in rice bags
Application Explanation
Laser markers can be used to drill holes into rice bags without the need for a physical cutter. Holes in the bags allow air to escape, which prevents bags from rupturing when stacked.
Needles can also be used to perforate bags, but there's a risk that the needle will break off and get stuck. There's also a risk of creating larger holes due to wear on the needle tip, which could result in foreign objects entering the bag.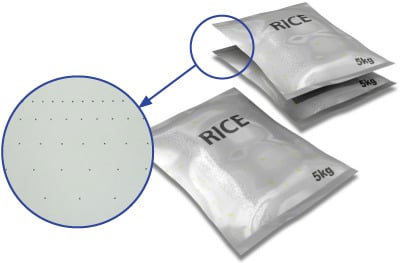 Advantages of laser processing
Reducing the risk of contamination
Laser markers are entirely non-contact marking solutions. Since there's no needle tip to wear down (or get left behind in a bag), stable drilling is possible without quality variations. The ability to perform perfectly uniform drilling prevents holes from becoming larger, which could result in accidental contamination.
The lack of consumable components helps reduce costs and improve productivity.
Laser markers can drastically reduce running costs, since they don't require the external maintenance and part replacements of conventional systems. Because parts do not wear out, stable processing and productivity improvements are possible.
Easy switching between types
Whenever a product type changes, the hole pattern or diameter may also change. Laser markers make product changeovers as easy as switching to a new program. Factors such as the size and power of the laser light can be controlled as desired, enabling optimal processing conditions for a product.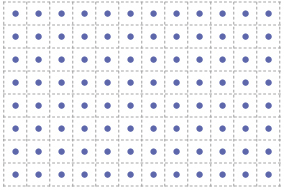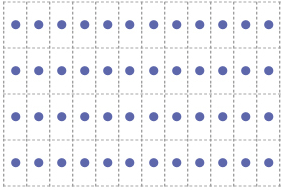 Recommended models for hole drilling, organized by material