Chemical Etching
See how laser marking compares to chemical etching in a variety of processes, including marking on metal and removing wire coatings.
Trends
There's been a recent push to recognize and solve environmental problems around the world. A variety of environmental measures and protection movements have been promoted on both the national scale (carbon emission regulations, environmental standards and research) and corporate scale (such as the development of environmental technology, the pursuit of the elimination of carbon emissions and recycling).
What's more, corporations have been implementing their own regulations for controlling CO2 emissions and other materials that have a detrimental effect on the environment.
Reducing chemical usage has become a major trend, not only for environmental concerns but also for the major effects that chemicals have on the human body. Add to those the running costs of facilities, and it seems likely that regulations on using chemicals in etching, cleaning and other applications will continue to increase.
Worldwide Trend: The Reduction of Chemicals
Decreased running costs
Correspondence to environmental problems
Effect on the human body
Customers are becoming more environmentally aware. Here are a few common questions we've recently seen:
We use wet etching to form patterns on a touch panel. Is it possible to do this without using chemicals?
We use chemicals to open IC packages. Can this be done differently?
We use galvanic corrosion to mark tools. Can we do the same thing with lasers?
We use a remover to get rid of enamel on coils. Is there a way to do this without any chemicals?
Laser Marking vs. Chemical Etching for Touch Panel Patterning
Chemical etching works best when a single product is being mass-produced. However, the running costs are high and additional time/money must be spent to adjust for products with multiple models and for items with short product cycles.
By comparison, laser markers don't have any running costs and are easily adjustable. Switching between programs is as easy as loading the processing data from a CAD file. This makes it possible to shorten the time required for creating prototypes. Other benefits include major reductions to the initial cost of purchasing new equipment and installation space requirements.

Key Point
1064 nm laser light transmits through transparent materials. What's more, laser markers with a high peak power and short pulse frequency can process the surface of a film without damaging the substrate.
By putting these lasers to practical use, it's possible to remove resist, mark glass PCBs and mark through carrier tape.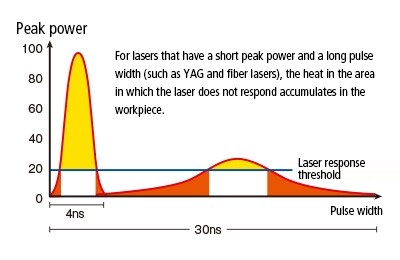 Key Laser Marking Advantages
1Quality

Chemicals cause films that aren't water-resistant to expand and contract. Since laser markers are dry etchers, it's possible to prevent film damage which increases the pattern accuracy.

2Cost

Because there is no need to use chemicals, running costs are drastically reduced. It is also possible to greatly reduce the initial cost and space requirements for new equipment.

3Work efficiency

Only the marking data needs to be changed when switching to a new product model. This flexibility supports the manufacturing of a wide variety of products.

4Environment

The elimination of chemicals contributes to environmental measures.
Laser Markers vs. Chemicals for IC Coating Removal
Chemicals are sometimes used to remove resin when analyzing defective molds. This method risks damaging the internal circuit and costs a significant amount of time and money for a single operation.
Laser markers cut costs because there's no need to purchase and use chemicals. Additionally, the entire operation can be completed in just a few minutes.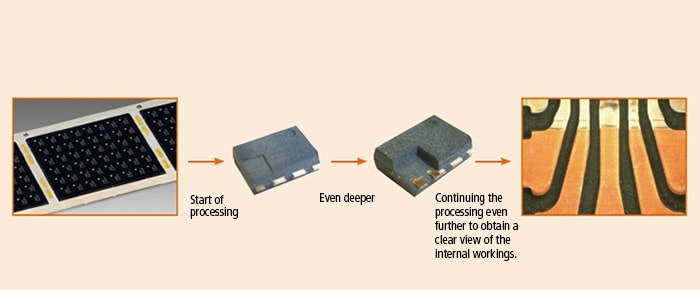 Key Point
The MD-X and MD-U Series have a viewfinder function that uses their built-in camera. This makes it easy to perform mark positioning on compact targets.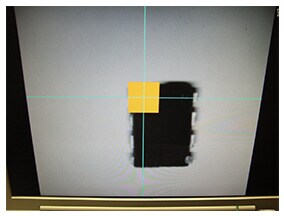 Key Laser Marking Advantages
1Quality

Eliminates the risk of analysis failure due to circuits being affected by chemicals.

2Cost

The costs associated with consuming and disposing of chemicals can be reduced.

3Work efficiency

Laser markers greatly reduce the overall operating time. Opening a circuit is possible in just a few minutes.

4Environment

The elimination of chemicals contributes to environmental measures.
Laser Markers vs. Chemicals for Metal Marking
Galvanic corrosion (etching) applies an electrolyte to a metal and then runs a current through the metal to blacken it. This method is used when permanent, damage-free marking is required. However, it also requires chemical management, individual plate creations and the operator time required to create a mark.
Laser markers can create black characters without damaging a part and without using chemicals or plates. This greatly reduces the amount of work required and improves overall work environment.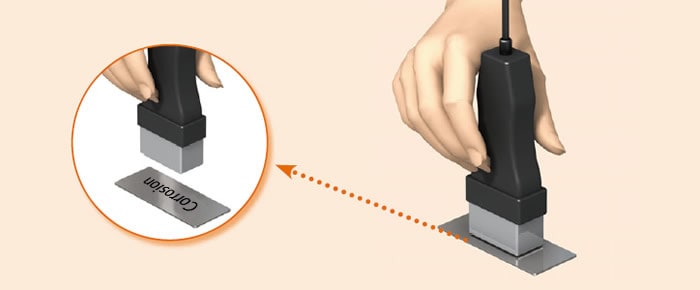 Laser Marker Application Examples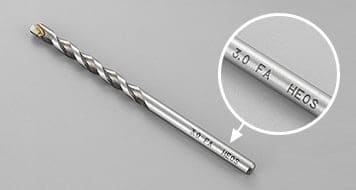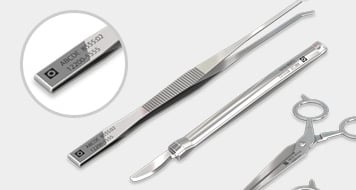 Key Laser Marking Advantages
1Quality

Clear, damage-free marking is possible on flat and curved surfaces.

2Cost

Labor costs due to increased working time can be significantly reduced.

3Work efficiency

Eliminate the need for plate creation, chemical application, masking, etching, and then cleaning (neutralizing). Short deadlines can be met even when manufacturing a large number of products.

4Environment

There is no need to manage chemicals, which greatly contributes to work environment improvements.
Laser Marking vs. Chemicals for Wire Sheath Removal
The sheath of wound wires, such as coils, can be removed using a laser marker. Removers or other edged tools were used in the past. Now, laser markers are a better solutions because they don't require consumables and can ensure stable results. A YVO4 laser's high peak power and short pulse width enable processing with minimal effect on the undercoat.

Key Point
1064 nm laser light can be used to process metal, but has an extremely low absorption coefficient with copper. This makes it possible to peel off a wire's sheath while minimizing damage to the copper core.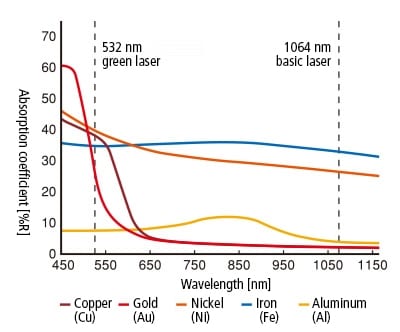 Key Laser Marking Advantages
1Quality

Laser markers prevent defects caused by removers being applied to the wrong area. There's also no danger of wire disconnections due to residual remover corrosion.

2Cost

Eliminates the need to purchase and dispose of chemicals.

3Work efficiency

Laser markers are very easy to use, so mistakes stemming from a lack of familiarity with the system can be prevented.

4Environment

Laser markers are environmentally friendly because they don't use chemicals.